Freon Skies Cyberpunk: Nice Things the Organleggers Left Behind
Nice Things the Organleggers Left Behind brings you an overview of Organlegging — the harvesting and sale of organs (and other body parts) on black or grey markets — in a cyberpunk setting, with 100 items that have been left behind by a group of organleggers.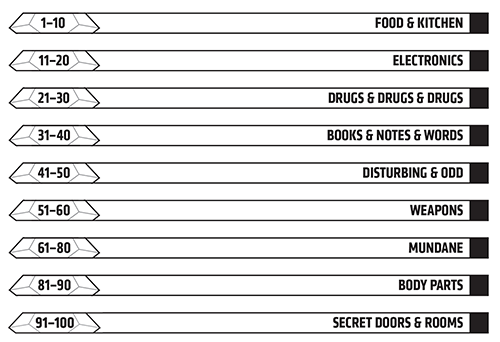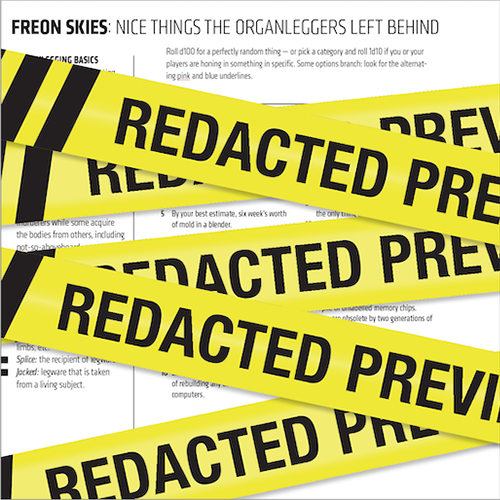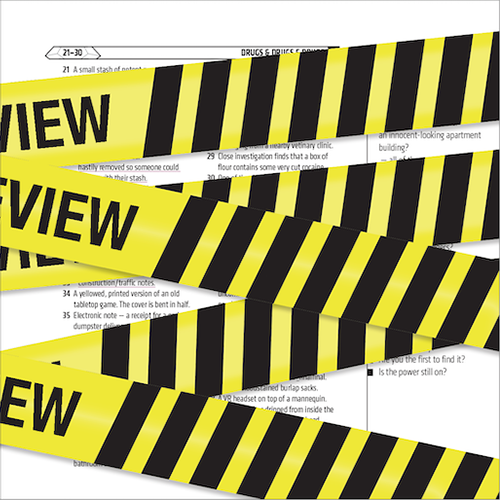 About Freon Skies
Freon Skies is for your near-future/cyberpunk/urban fantasy games!
Installments build on one concept with a d100 random table — grouped into ten sets of 10 sub-items — and sidebar material outlining and expanding the concept, plot hooks, and questions to ask when building scenarios.

CREATIVE COMMONS LICENSE

This work is licensed under the Attribution-NonCommercial-ShareAlike 4.0 International (CC BY-NC-SA 4.0) license: http://creativecommons.org/licenses/by-nc-sa/4.0
You may copy, share, and remix the text within this book as long as you:
do so only for noncommercial purposes;
attribute Adam Jury;
share them under the same license.
Purchase
In order to download this game you must purchase it at or above the minimum price of $2.99 USD. You will get access to the following files:
FreonSkies_NicethingsTheOrganleggersLeftBehind.pdf
241 kB
Download demo